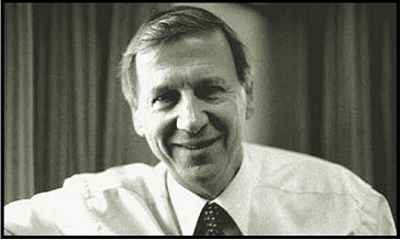 Anthony Giddens
; British Sociologist and prominent contributor to the debate on globalisation and the nature of modernity, social change and how individuals bring change about.
Key to his understanding of contemporary notions of self and intimacy, he suggests our era not so much as post-modern but as post-traditional. He anticipates the individual as pro-active participants in our relationships with one another and the media. Giddens; is adviser to Blair (the Third Way). Professor and former director of the
LSE
now working on Global Governance and with 34 Books he continues to be an
accessible author
and a
prolific British Social theorist
, also co-founder of
Polity Press
.
Barbara Strebel asked Giddens:
about models of socially useful technology
if progress can be driven by Policy making or if innovation (by its nature) has to be a game of trial and error
about recent developments of Information Age (Manuel Castells)
Native of London, son of a Transit clerk, Giddens slipped into Social sciences, by default, as Hull Univ. lacked a professorship.
We meet in Basel's City hall, following his talk entitled «New Egalitarianism» on poverty in Europe,
invited by the Inst. for Sociology
.
The
city
offered an apéro in its parliament where we spoke in the Rathaussaal itself. Next day Giddens left for alpine skiing, hoping to work on another book.
Audio quality of the first minutes is rather poor, is getting better in the main interview.


Listen and enjoy!
artcast - 31. Mär, 13:48