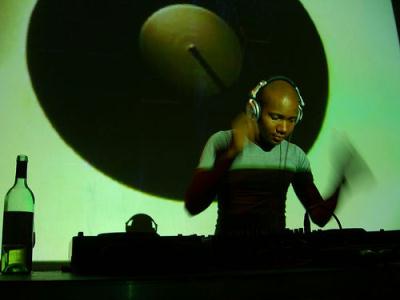 In this Artcast
:
Paul Miller (aka DJ Spooky - that subliminal kid)
known worldwide, has performed as a turntabelist, DJ and VJ extensively. We met him after he performed in Basel @
Sinus-Series
(pictures of
his performance @ flickr
). He told us about his first book "
Rhythm Science
" (MIT Press) and his remixing of music, sound and film. He's a producer of
the recent CD "Drums of Death"
, where he collaborated with Chuck D of Public Enemy and Dave Lombardo of Slayer. Paul Miller is also editor of the new magazine "21C". And he is also a faculty member of the "
European Graduate School
", a 21st century version of John Cages "Black Mountain College". Netwise he's connected with
Bruce Sterling
,
Manuel DeLanda
and the nettime mailinglist @ thing.net.
patpatpat - 22. Aug, 16:34