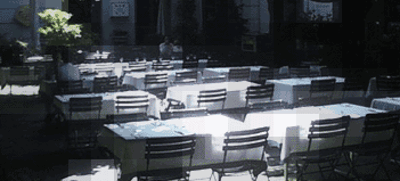 This ArtCast is a kind of a soundseeing-tour
. Barbara takes you from the ladies room of the
restaurant "Kunsthalle"
, where three woman talk about podcasting and art, into the eating area where she passes by
galerist Volker Diehl
and ends up at the table with Philippe Wright who publishes "
The Leading Art & Antique Dealers of the World 2005 Directory
", whom she involves in an extensve philosophical and aesthetical discussion. Nothing prepared, all spontaneous, minimal editing, go with the flow...
Feedback always welcome at "artcast at gmail dot com".
patpatpat - 21. Jun, 12:54